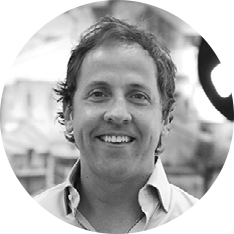 "It's fun to see guys who typically don't get excited about clothing get excited about our shirts. I love to hear their stories when they come back and tell me all the compliments they received."
Jason Hammerberg, Founder
Our best fabric is our team
At readanddogood, people matter most! We continuously empower our teams and leverage our talents to design, develop and deliver the very best products. Our foundation is built upon the core values of: Respect. Kindness. Integrity. Honesty. Accountability. Trust. Teamwork. Woven like fabric, we are committed to the customers and communities that we serve.
A shirt serves a purpose, but at readanddogood, our purpose is our shirts. From the very beginning, we have focused on being distinctively different. Fit. Fabric. Function. Few. These are our product principles. We invite you to experience why we believe that (pound for pound) a readanddogood is much more than just a shirt. Our details make all the difference!
The first thing you'll notice when you put on a readanddogood is the fit. Our shirts have a tailored fit. Not too tight, but not big and boxy. It's long enough to tuck in, short enough to wear untucked. It's a fit that absolutely fits you and your style.
The right fabric is as much about the feel, as it is the look. We've forged strong relationships with the finest mills in Europe and worldwide to ensure that every readanddogood shirt feels as great as it looks. Each shirt has the texture, touch, pattern, and color that will make you look and feel great.
Our shirts are made to go where you go. Dress them up or, dress them down. Be completely yourself, and wear them for all the different things you do. A readanddogood shirt is designed to move and built to last. Just like you.
Our limited-run shirts offer you exclusivity, without elitism. We weave just enough of each fabric to create about 50 shirts of each design, so we can fill the space between the mass-produced millions and the single, custom-made shirt. Which means you'll stand out as unique and brilliant.
When it comes to style, we're on it. Every detail of a readanddogood shirt is on trend and on purpose. The small things like the small touch of detail on the gusset to the unexpected bits of color and the contrasting thread and button selection.